OTC is an innovation leader in the development and delivery of practical outsourcing training programs for the past 13 years in engineering and technical related areas.
Since then, OTC has supported thousands of companies to upskills their employees with personalized content and learning solutions. Today, OTC has evolved to provide a full suite of outsourcing services in the learning and development field; apart from the engineering and technical programs to including leadership, sales, marketing, finance, customer service, safety & health, IT and logistics fields. Our training programs are entitled to HRDF claim. Having said that, All of our trainers are certified under HRDF.
We believe the interests of our consumers must be our priority.
Passion is at the heart of our company. We are continuously improving and moving forward with innovation.
We believe the collaborative effort of our team operating in the most effectively and efficiently to achieve an extraordinary goal
We strive to continuous innovation and improvement to maintain sustainability and vitality in our business.
We expect our people to uphold the highest standards of honesty and holding ourselves accountable for results.
SapuraCrest Petroleum Bhd
Practical Approach to Rotating Equipment
"Very informative and interesting program as trainer is an experience person with his skills and knowledge. Valuable learning experience."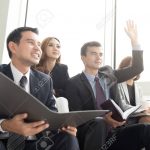 Atlas CSF Sdn Bhd
A Practical Approach to Centralized Air-Conditioning System
"Very interesting example/ samples during explanation. Make to us easy to understand faster and easier."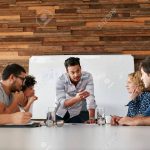 Hicom Automotive Manufacturers (M) Sdn Bhd
Fundamental of Project Management
"This training is very good to me because I handle project improvement in my company. Show me my weakness and where I have to improve."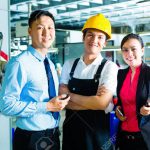 "Mr. Ir. C hua is an expert in HVAC Design, it would be a great impart if the training is available for Mechanical Engineering Undergraduate students."
TNB (ICT)
Professional Presentation Skills
"Lively and wonderful. Highly recommended to all executives and managers alike."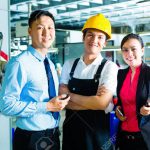 Sarawak Shell Bhd
Win-Win Negotiatio
"A very lively lecture with live example by consultant who is also has broad knowledge."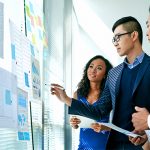 Approved Group Sdn Bhd
A Practical Approach to Boiler Operation, Maintenance & Mgt
"Excellent consultant with diverse knowledge and experience in the field. Presentation was done in a very audience and effective manner."
Panasonic Elec. Devices (M) Sdn Bhd
Structured Approach to Rapid Product Development
"Candid, Witty and Insightful. Dr Loh and Dr. Wong outlines the product design and development methodology in a canvas filled with interesting anecdotes and case studies of MNC companies. A definite prerequisite for any design engineer desiring a better understanding of the system and introduction to new ideas."
WE PROVIDE SBL KHAS TRAINING PROGRAM
SBL-Khas is a dedicated programme designed to assist employers in retraining and upskilling their employees in line with their operational and business requirements.
Funding for in-house or public training for a minimum duration of four (4) hours
Other claimable costs such as:
Meal allowance
Daily Allowance
Consumable Training Materials
Hotel Rental Package OR Training Rental Place
Airfare Ticket OR Transportation