OTC is an innovation leader in the development and delivery of practical outsourcing training programs for the past 13 years in engineering and technical related areas.
Since then, OTC has supported thousands of companies to upskills their employees with personalized content and learning solutions. Today, OTC has evolved to provide a full suite of outsourcing services in the learning and development field; apart from the engineering and technical programs to including leadership, sales, marketing, finance, customer service, safety & health, IT and logistics fields. Our training programs are entitled to HRDF claim. Having said that, All of our trainers are certified under HRDF.
We believe the interests of our consumers must be our priority.
Passion is at the heart of our company. We are continuously improving and moving forward with innovation.
We believe the collaborative effort of our team operating in the most effectively and efficiently to achieve an extraordinary goal
We strive to continuous innovation and improvement to maintain sustainability and vitality in our business.
We expect our people to uphold the highest standards of honesty and holding ourselves accountable for results.
PROGRAM : UNDERSTANDING RULE OF TRADE, LETTER OF CREDIT, DOCUMENTARY COLLECTION AND BANK GUARANTEE AND HOW TO MITIGATE THE RISK
MR ARGA - EXECUTIVE
The trainer is very helpful and care to the audiences development. Keep up the good works
PROGRAM : DIGITAL SOCIAL SELLING MASTERCLASS 2021
MR YEOH - PLANNER
The way of trainer elaborate further with real life case example.
PROGRAM : STRATEGIC SUPPLY CHAIN STRATEGIES
MS NOORHIDA - ASSISTANT MANAGER
Study cases that make us more understand. We can give input and can discuss with trainer and other trainees
PROGRAM : PLASTIC INJECTION MOLDING: ROBUST PROCESS DEVELOPMENT & SCIENTIFIC MOLDING
MR MUSTAFA - TECHNICIAN
Cara penyampaian mudah difahami dan membantu dalam kerja saya
PROGRAM : TRAINING NEEDS ANALYSIS FOR ORGANISATIONAL EFFECTIVENESS & EFFICIENCY
MR FAUZAN - MANAGER
Good to have breakout session for each related modules. Thank you to the Trainer Pn Nurul & team.
PROGRAM : UNDERSTANDING RULE OF TRADE, LETTER OF CREDIT, DOCUMENTARY COLLECTION AND BANK GUARANTEE AND HOW TO MITIGATE THE RISK
MS ZAREENA - SHIPPING CLERK
Thanks for the 4 days training, trainer prepare deliver informative training sessions.
PROGRAM : ANALYZING & VISUALIZING DATA WITH POWER BI
MR JEREMY - ENGINEER
Overall is good. I got learned a few best practice tips in this training. DAX is interesting and fun to me.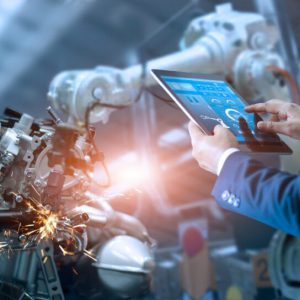 PROGRAM : INDUSTRY 4.0: INTRODUCTION & THE DIGITAL DISRUPTORS
MR ERIC - AVP MARKETING
The trainer, Mr Selvaraj is quite lively on his presentation, given the right amount of quiz / test, if he is able to provide more videos / animations, that would be even better, but he is doing quite a good job, and knowledgeable on what he is trying to deliver to the crowd.
WE PROVIDE SBL KHAS TRAINING PROGRAM
SBL-Khas is a dedicated programme designed to assist employers in retraining and upskilling their employees in line with their operational and business requirements.
Funding for in-house or public training for a minimum duration of four (4) hours
Other claimable costs such as:
Meal allowance
Daily Allowance
Consumable Training Materials
Hotel Rental Package OR Training Rental Place
Airfare Ticket OR Transportation