OTC Training Centre Sdn Bhd is widely considered as one of the best and top training provider in Malaysia, having winning prestigious awards from HRD Corp, SME100 Malaysia, Top 10 of Malaysia and the Golden Bull Award.
OTC Training Centre has been an innovation leader in the development and delivery of practical outsourcing training programs for the past 17 years. Since then, we have supported thousands of companies to upskills their employees with personalized content and learning solutions. Today, we have evolved to provide a full suite of outsourcing services in the learning and development field.
Our training programs are entitled to HRD Corp claim, with our trainers being certified by HRD Corp as well. As a training provider, we aspire to keep providing the best training to our respected clients to ensure their satisfaction while using our service as the training provider.
We believe the interests of our consumers must be our priority.
Passion is at the heart of our company. We are continuously improving and moving forward with innovation.
We believe the collaborative effort of our team operating in the most effectively and efficiently to achieve an extraordinary goal
We strive to continuous innovation and improvement to maintain sustainability and vitality in our business.
We expect our people to uphold the highest standards of honesty and holding ourselves accountable for results.
PROGRAM: 5 CORE TOOLS AWARENESS
MUHAMMAD SUAHIR - ENGINEER
Very Good explanation from the trainer and the question that trainer asked enhance our critical thinking
PROGRAM: 3 LEGGED 5 WHY ROOT CAUSE ANALYSIS (RCA)
SUAFIA ZAHARI - PQE
Good and enjoyable session, lot of interaction happened with the trainer and trainer have a good experience on industrial background
PROGRAM: MICROSOFT POWER BI (DESKTOP)
NUR HANISAH BINTI MAMAT - ENGINEER
Very interesting training with full explanation and hands-on power bi problem-solving challenge
PROGRAM: 3 LEGGED 5 WHY ROOT CAUSE ANALYSIS (RCA)
AISHA SHAHIRA BINTI ZULKEFLI - TEST ENGINEER
Very interactive session with good enviroment and easy to understand the information given
PROGRAM: MICROSOFT POWER BI (DESKTOP)
VINCENT TOH CHEN WEI - IT ENGINEER
First time to get knowledge about Power BI desktop, it is fun and good to learn
PROGRAM: MICROSOFT POWER BI (DESKTOP)
THANUSHAININ A/P POOBALAN - ENGINEER
Very interesting training with detailed and understandable explanation and hands-on training
PROGRAM: INTRODUCTION TO PLC
MOHD IRZA HAFIZ - ENGINEER
Excellent with 80% hand on job training for better understanding, clear example and explanation, complete set of training kit provided
PROGRAM: OCCUPATIONAL FIRST AID & CPR TRAINING
MUHAMMAD AIZUL NAZMIN BIN ROSLI - PEGAWAI PENGGANTI
Latihan yang diberikan sangat bermanfaat dan penerangan yang mudah untuk memahami
PROGRAM: HEARING LOSS PREVENTION & OCCUPATIONAL SAFETY AND HEALTH (NOISE EXPOSURE) REGULATION 2019
MUHAMMAD DANIEL ADHA - QC
Sangat memuaskan kerana depat memahami semua perkara yang diberitahu
PROGRAM: INTRODUCTION TO PLC
SARIL AHMAD - ENGINEER
Very good explanation and get more understanding related to PLC
PROGRAM: ESSENTIAL GEOMETRIC DIMENSIONING & TOLERANCING
GARRY CHEW SENG WOOI - PQE
Clear explanation, interactive session. Some slides with good animation to convey the message/content
PROGRAM: MICROSOFT EXCEL (INTERMEDIATE TO ADVANCED LEVEL)
TAN CHEONG KEE - PROJECT MANAGER
The overall course is effective, easy to understand and patience enough of the trainer
PROGRAM: STRATEGIC PROCUREMENT AND INVENTORY MANAGEMENT SYSTEM WITH INTRODUCTION TO CONTRACT MANAGEMENT
MS. SUDARATT A/P PET TONG - SENIOR EXECUTIVE
"Good interactive problem solving and given good example of situation that related to the real situation in workplace."
PROGRAM : FIRE EVACUATION DRILLS AND PLANNING
MS PUTERI NUR ELLYSHA BINTI MD ZAINI - PRODUCTION OPERATOR
"Dapat mempelajari cara-cara penggunaan pemadam api dengan dan trainer menyampaikan maklumat dengan tepat dan senang untuk difahami."
PROGRAM: SIX SIGMA GREEN BELT
MS. IRINA MAZWIN BINTI HAZRI - ENGINEER
"Trainer is very concern on students' issue and the learning materials are complete."
PROGRAM: ACCEPTANCE SAMPLING (ISO2859)
MS. SHAMIN ASYRANI ALIES - SR.EXEC
"Trainer bagus, banyak bagi exercise dan contoh-contoh untuk mudah faham."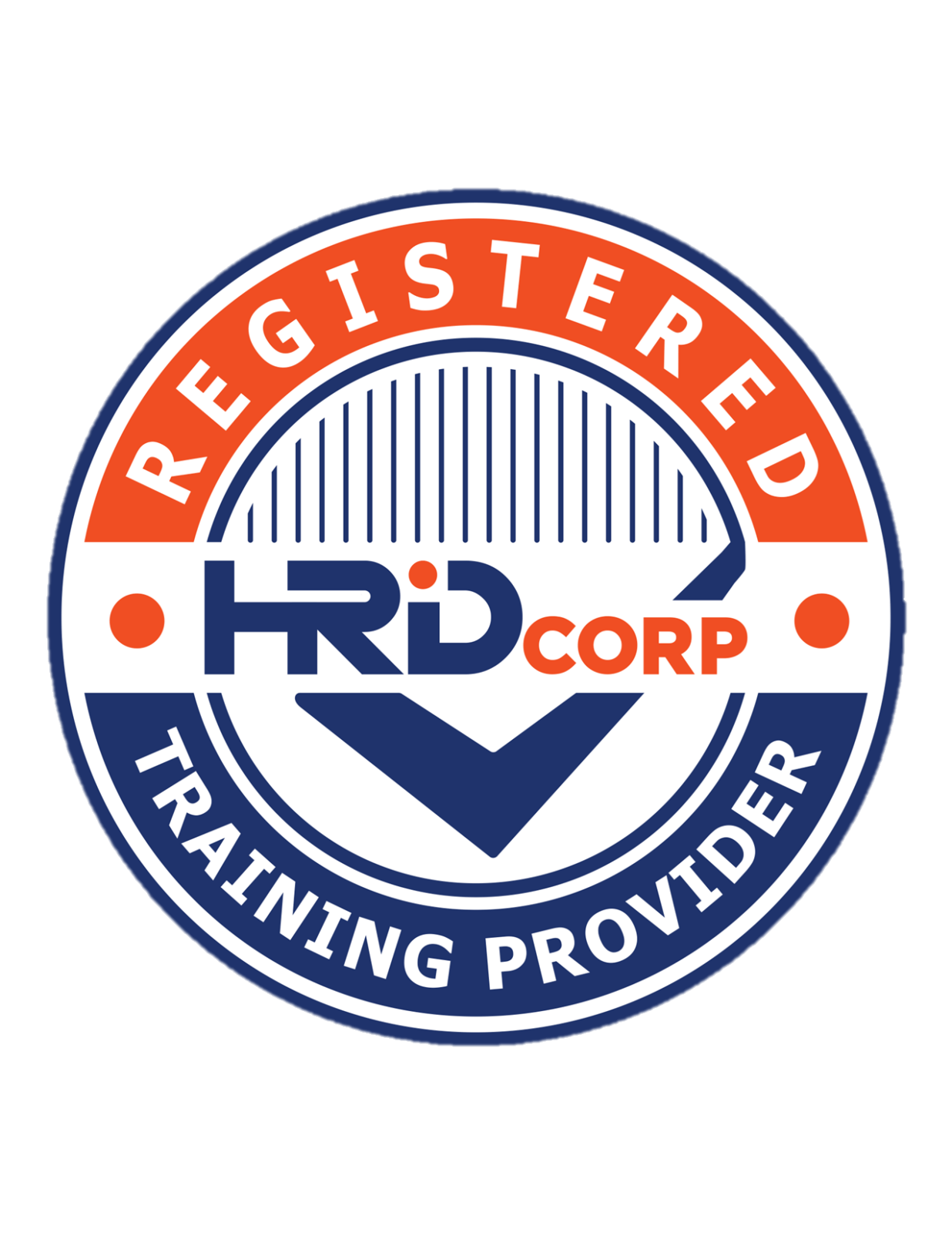 WE PROVIDE SBL KHAS TRAINING PROGRAM
SBL-Khas is a dedicated programme designed to assist employers in retraining and upskilling their employees in line with their operational and business requirements.
Funding for in-house or public training for a minimum duration of four (4) hours
Other claimable costs such as: 

Meal allowance
Daily Allowance
Consumable Training Materials
Hotel Rental Package OR Training Rental Place
Airfare Ticket OR Transportation
CERTIFICATES